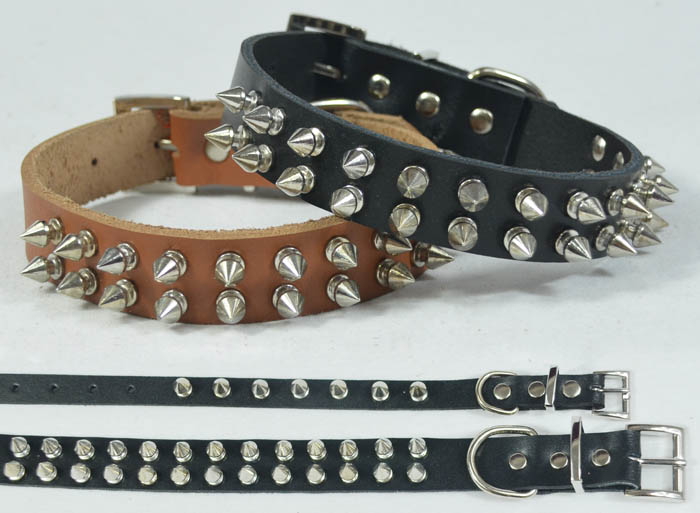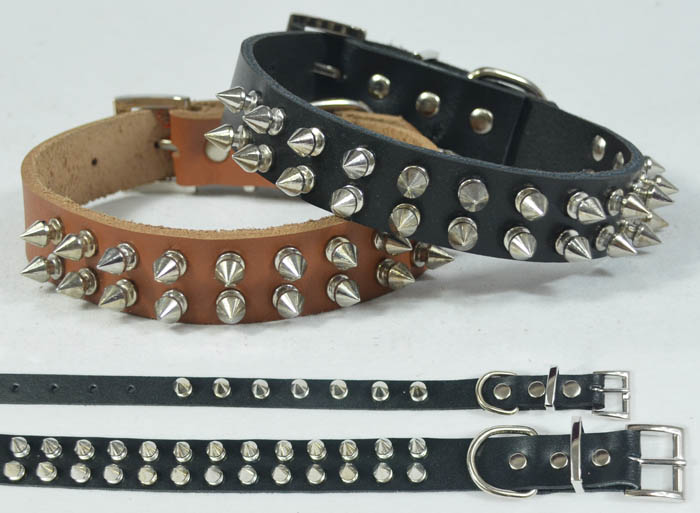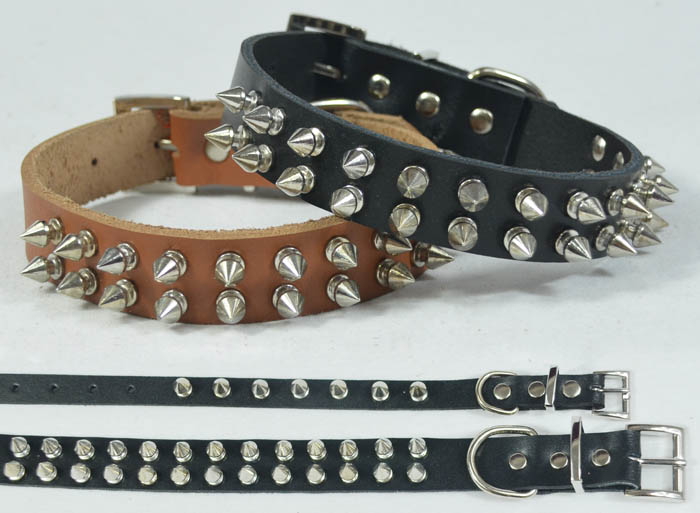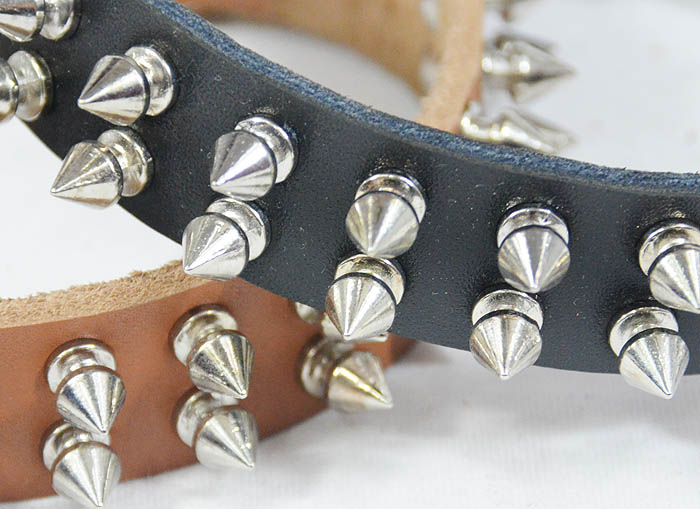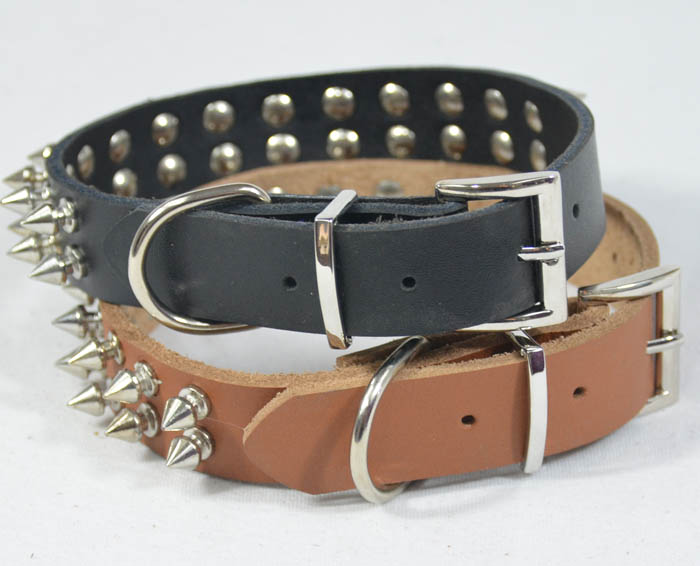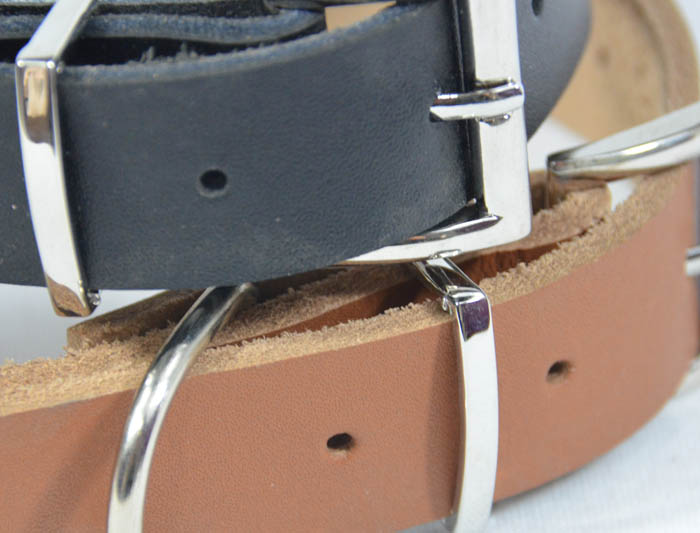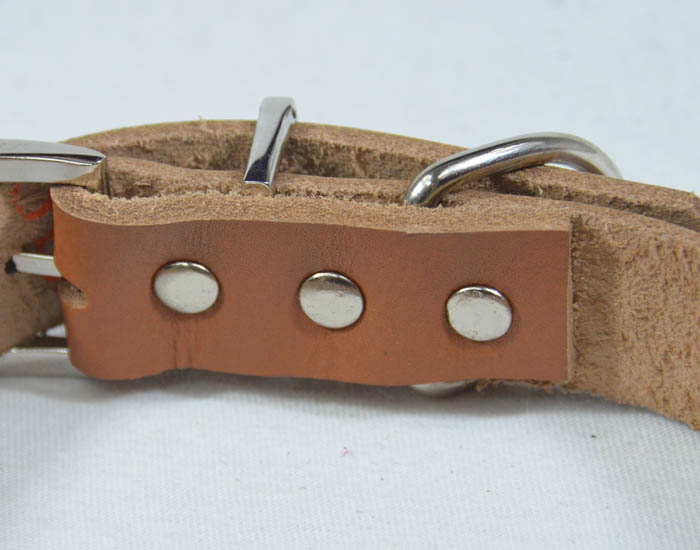 large dog collars 2 color with KING PINS
【material】:100% Genuine leather Very High Quality Collars with Two row Stainless steel King pins inlaye
【size】: For large dogs.
S 2.5cm neck 30-40cm
M 2.5cm neck 35-45cm
L 3.0cm neck 45-55cm
XL 3.0cm neck 55-65cm
2012 new style dog Collar of lovelonglong.   
Very COOL High Graded Dog Collars made out of Real Leather. Wonderful price. Perfect Quality.